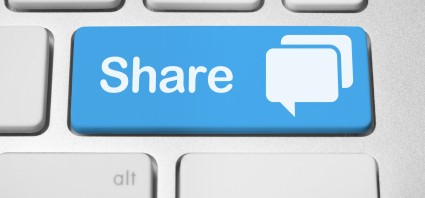 Here are some tips on how to increase your social sharing and the input it has on your SEO results. First, it is recommended that you make a list of all the goals of your social media (SMO) plan. Here is how you can set the right kind of goals:
1. Tally how many shares you have had on the content you've posted on each of your social platforms (Facebook, Twitter, Google+, Pinterest). Divide the total you get by the amount of content you've posted to get the average share count. From here, you can use this number as a baseline for measuring the estimated success of all your upcoming posts.
2. Set share goals to your future posts, but keep it reasonable. All your posts can't become extremely popular and get tons of shares, but keeping this number in mind you can evaluate your posts and it also helps you to better understand why some posts are more successful than others.
Now that you have your goals in mind, begin writing your content. Keep in mind while writing your content that the headline is one of the most important pieces of the article in order for it to be successful. You want to grab your readers attention. Be sure that the headline will work well on all the social platforms you intend to post on.
When a couple of days have passed since you published your piece, ask yourself the following questions:
Did I accomplish my social share goal with this content piece? What could I have written differently to make it more popular and shared by more people? If the post failed, can I make it better somehow or reuse it?
These days you can't help but to increase the part of social shares in your SEO plans. In fact, it is one of the most important steps in any SEO campaign. If you want to succeed and be competitive, you need to use social shares regularly to get better results in you SEO.