In the creation of a new website or refreshed web design, you need to consider that the website will represent your business or service. You need to spotlight your digital brand and communicate to your audience with your website.
The Tampa web design professionals on our team all find great satisfaction in being charged with the responsibility to create a website that will yield positive results for your company. Producing a viral illustration and a few lines of web content is not all you need to focus on when developing a web design; you need to concentrate on detail to ensure that the main message is not too complicated to understand.
TARGETED APPROACH + WEB DESIGN TAMPA + WEBSITE DEVELOPMENT
As our Tampa, Florida headquartered team builds your website for hosting via the intranet or internet, our process ensures that the composition is appealing and strategically planned, the systems used by your company are well-matched and easily sustained and that the completed website works well to back your marketing plan.
The web design service we provide is executed in multiple ways. First, we plan an initial in-person meeting or a planning call to discuss website goal definition. Second, we provide our feedback to help support website usability and findability. Finally, we design a website that will accommodate the way your company thinks and prepares for the future.
TARGETED APPROACH TO TAMPA WEB DESIGN
First meeting or planning call
Definition of all website goals
Mapped web content hierarchy
Organization and labeling to support website usability and findability
Research on potential audience interaction with your website
THE WEB DESIGN TAMPA PROCESS
Development of a static JPEG design
Mock web designs that are interactive
Two-party review of all web design guidelines
Feedback from the client regarding web design
Revisions by the Tampa web design team
TAMPA WEBSITE DEVELOPMENT
Coding of the new website or web redesign
Integration of written and photographic content
QA website design testing
Launch of web design or website redesign
Additional web optimization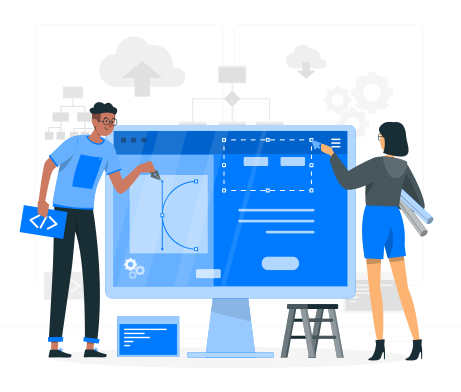 WEB DESIGN TAMPA
The website design used by your business is a front-facing display of the messaging your company wants to share with Tampa Bay and the world. Through collaboration and deliberate distribution of ideas, we visually power your message in the online realm. Employing creative know-how with data as the foundation, we create a cultivated web presence that efficaciously engages your preferred audience.
EXPERIENCED TAMPA WEB CREATORS
At Assorted Design, we know that each person has a skill. For our web team, one of our big skills is designing the ideal website for you. Placing the work in the hands of our Tampa web design team will allow you, as a business owner, more time to get work accomplished.
The visual web design process for our Tampa web design team includes:
Full immersion in web style and brand standards
Research regarding the appearance and style of print materials
Personalized color palettes
Element layout on the web page
Grid systems
Photos and illustrations
Individual page templates
Revision process