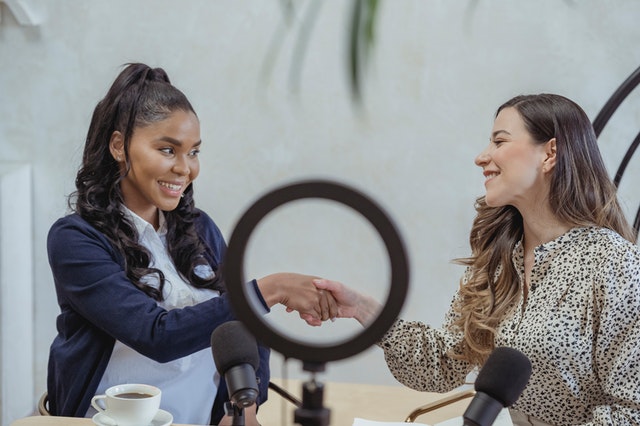 When scrolling through any social media we always fall upon advertisements. However, it's now 2021 and things have changed a bit. The "influencer" has taken over social media accounts and companies are using influencers to promote their product or good. Influencers used to just be A-list celebrities, but it's more than that now.
What Exactly is an Influencer?
Influencers on social media are people who have built a reputation for their knowledge and expertise on a specific topic. They make regular social media posts about the topic or product on their preferred social media channels. Influencers have large followings and have engaged people who pay close attention to their views.
Influencers are used as a marketing tool and create social relationships with customers and the business. According to BackLinko, 3.96 billion people use social media as of 2021, and the average user has about 8.6 accounts on different networking sites. Most of these internet users look up to influencers to decide what products to use or buy.
Follower Numbers
With the increase of influencers, they can now be put into categories. There are mega-influencers, macro-influencers, micro-influencers, and nano-influencers.
Mega-Influencers are people with a vast number of followers on their social media networks. This is normally around 1 million followers, and many mega-influencers are celebrities who have gained their fame offline.
Macro-influencers can be more accessible in the influencer market because they are a step down from the mega-influencers. These are people with around 40,000 to 1 million followers. Many of these influencers gained their fame online and have a high profile and are excellent at raising awareness.
Micro-influencers are ordinary people, like you and I, who can use their social media as a platform to sell and influence their followers to buy products. Micro-influencers have about 1,000 to 40,000 followers. These influencers have the ability to become macro-influencers if they are strong in communication and can make sales for companies. Micro-influencers are very common, and the nature of these influencers is changing.
Nano-influencers are the newest type of influencer. These are the people who don't have a lot of followers but are experts in a highly specialized field. Although many companies find them inconsequential, they can be extremely important to firms that make niche products.
Types of Content
Influencers all use social media, but there are different kinds of content they can post. The four major types of content are bloggers, YouTubers, podcasters, and social media posts only. Bloggers, podcasters, and YouTubers, all use their social media platforms to promote their videos or podcasts. Additionally, the vast majority of influencers now make their name through social media. Instagram is the standout network for influencers to post on, but TikTok is making its way up there too.
Pros of Using Influencers
There are many pros to using an influencer for your company. With social media being so prevalent, influencer marketing should be an active tactic to be using. Some of the pros to using influencers:
Builds trust quickly
Improves brand awareness
Enriches your content strategy
Reaches your target audience
Adds value to your audience
Builds partnerships
Influencer marketing can be incredibly beneficial for startup brands or for brands who want to reach a certain audience.
Cons of Influencers
There are pros and cons to everything, so what are the cons to influencer marketing? It can be very difficult to find the right influencer for your brand, influencer mistakes can cost you your brand, it can be difficult to measure results and there is high risk involved. However, influencers can still do a lot of good.
Influencer marketing has become a dominant way to sell a product or reach an audience for brand reputation. Influencers are here to stay so it may be time for your company to find an influencer and build a new campaign. Assorted Design can help you begin your influencer marketing journey.