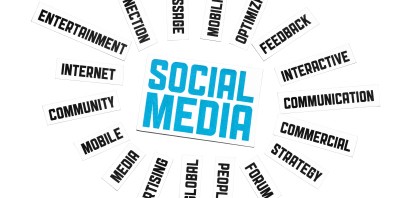 What is the buzz on Social Media Marketing?
What is SMO?
Social media optimization (SMO) is the technique of utilizing social media activity to attract traffic to a website. Effective social media optimization strategies should be implemented to get the best results in minimum time. With the aid of this facility websites can gain a high rank among the search engines. SMO is gaining popularity and has emerged as one of the best methods of increasing the visibility of a website.
Some of the most remarkable social media optimization techniques include sharing buttons, polling tools, social networking news, user ratings and like, and RSS feeds. Apart from this, benefits of SMO can be achieved via blog posting. In simple terms, it utilizes various social networking media available online. It includes methodization of different marketing strategies such as Viral marketing and Search Engine marketing. Viral marketing includes attracting traffic to a website with the help of various media such as blogs, article directories, press releases and forum posting, while Search Engine marketing includes promotion of a business or website by gaining high search engine rankings, through keyword rich quality content.
While these strategies and techniques are implemented, one should give equal importance to comments section as well. Various social networking comments plugins can be inserted into a website. One comment can encourage many more comments, thus, enhancing the popularity and visibility of the website or business under consideration.
Social media optimization strategies are be-all and end-all techniques to 'word of mouth' marketing. Before SMO campaigns get into full swing, it is recommended to organize a SEO campaign to have the highest ranking for the keywords that the website owner wants to promote, in order to dominate the first page of search engine. Website is the major tool that is utilized in SMO. Therefore, they should be search engine friendly so that search engine bots can index them.
There are several benefits of implementing these social media optimization strategies. Website or business owners can enhance their customer base by using the power of sharing and other mean communication. Moreover, these methods are inexpensive and website and business owners can gain access to global audience at an affordable price. A good web designing company is committed to provide their clients with the best of internet marketing. With focuses on complete SEO optimization so that the client's business achieves the desired results.