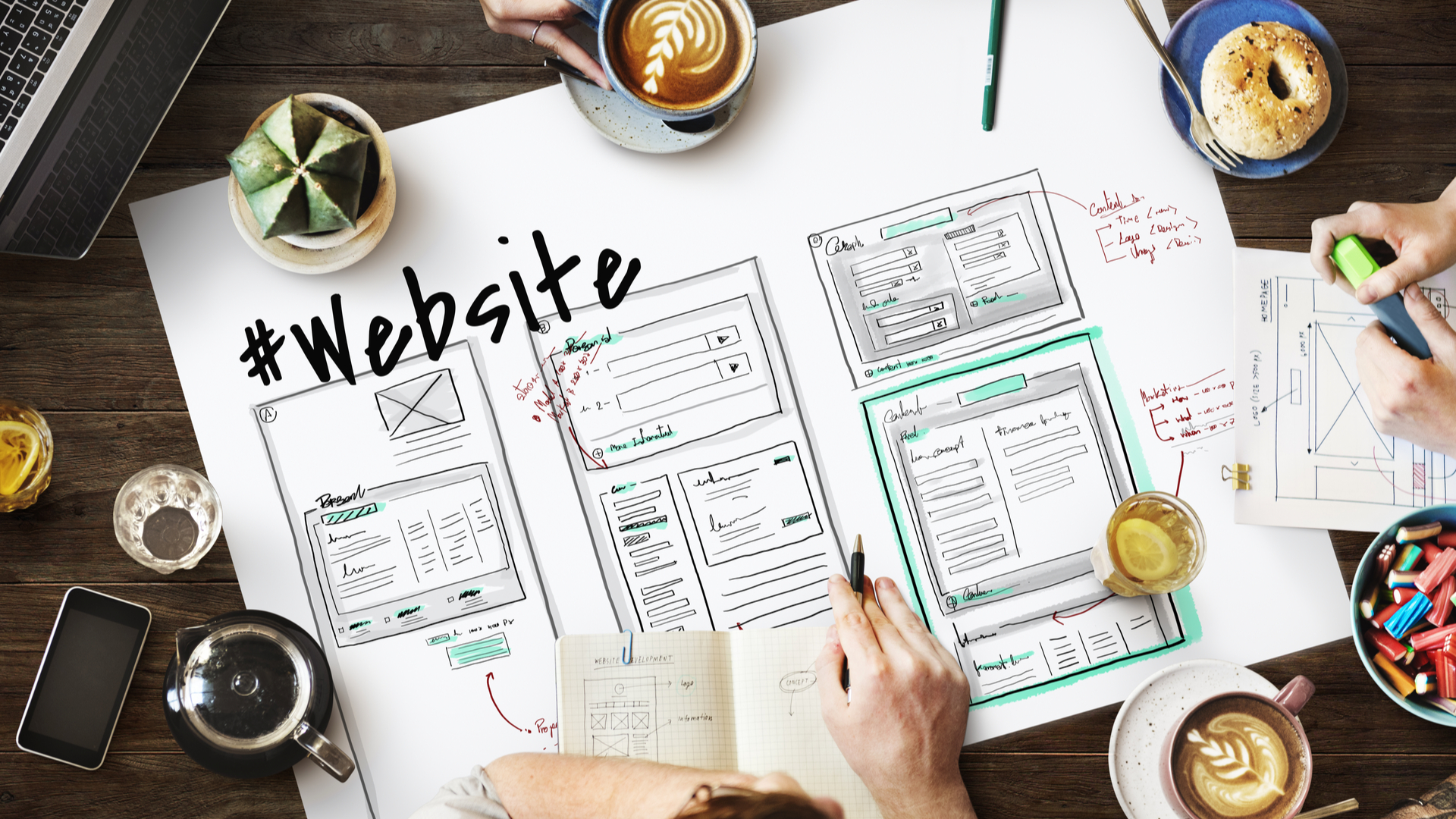 Tampa WEBSITE DESIGN & DEVELOPMENT
Refresh your online presence with a refined, rejuvenated website that spotlights your web brand and communicates with your audience.
TARGETED APPROACH + WEB DESIGN + WEBSITE DEVELOPMENT
As our Tampa based team builds your website for hosting via the intranet or internet, our process ensures that the composition is appealing and strategically planned, the systems used by your company are manageable and easily sustained, and that the completed website works well to back your marketing plan
TARGETED APPROACH
Initial planning call
Website goal definition
Mapped web content hierarchy
Organization and labeling to support website usability and findability
Research focused on the way your audience will interact with the website.
WEBSITE DESIGN
JPEG static visual design
Interactive mock designs
Review of design guidelines
Web design client feedback
Design Revisions.
WEBSITE DEVELOPMENT
Website coding
Written and photo content integration
Quality assurance testing
Website launch
Website optimization.
Looking for a Tampa web hosting solution or regular monthly website maintenance?
WEBSITE PLANNING AND STRATEGY
Taking into account the full scope of your overall brand approach, we will work one on one to establish a sweeping strategy for designing, building and launching your website. The accomplished members who encompass our web design team will make direct recommendations to improve the flow of the site and add to the success of the new site. We will help you establish conversion goals and game plans, explore specific situations in which the website could potentially be used, establish the path the target audience will use to interact with the website, and draft a clear outline of the site architecture and technical requirements. Our goal is to help you understand that your site is both aesthetically pleasing and effective.
Web audience definition
Sitemap
Visual framework of the website
Content hierarchy plan
Entry-level search engine optimization.
WEB DESIGN
The website used by your company is a public facing display of the personality your brand wants to share with the world. Through teamwork and strategic deployment of ideas, we visually power your message in the digital sphere. Employing creative know-how with data as the foundation, we create a cultivated web presence that efficaciously engages your preferred audience. The user interface/user experience is informed by research, galvanized by goals, shaped by brand guidelines, swayed by personal taste and brought to life by our creativity.
The visual web design process for our Tampa web design team includes: 
Research regarding brand web style guide standards
The style and appearance of printed materials
Color palettes
Web page layout of elements
Grid systems
Photos and illustrations
Templates for all main pages
Revision process.
WEB DEVELOPMENT
Upon completion of an approved visual interpretation of your website during the design process, the process of building your website in the real-world begins. The website design is adapted into problem-free, high quality web code that populates your website speedily.
Experienced in open-source platforms and technology, members of our web development team enter each project well-prepared to build a customized website that exceeds the needs of your business. Based upon business goals, we will direct you to the best platform, theme option and functionalities we are confident will make your website a clear success.
TAMPA WEBSITE MAINTENANCE
Hosting
You can finally bring your website design, web development needs and web hosting under a single roof with our team of Tampa web specialists and our Tampa Data Center! We offer everything from Shared Hosting to Disaster Recovery and all of the options in between.
MONTHLY WEBSITE MAINTENANCE
Hand-off the stress associated with regular web maintenance so you can focus on building your business. Each month, we will:
Monitor your website for necessary updates
Provide simple tips to improve site functionality
Provide monthly backups for your peace of mind
We will also work as a liaison with your website hosting company, should you not host with our Tampa data center.
Development for your custom website design includes:
Platform or CMS
Customization
Responsiveness
Functionality
Administrative interface
Google Analytics installation
Implementation of SEO best practices and installation of SEO enhancing plugins
Pre-launch and post-launch testing
Post-launch optimization based upon user interaction and engagement
ARE YOU READY TO TALK TO OUR TAMPA WEB DESIGN TEAM? WE WOULD LOVE TO DESIGN YOUR WEBSITE!