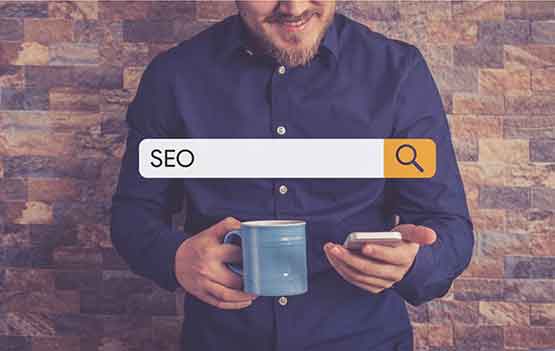 As a Tampa business owner, you may be asking "what is SEO?" Or "why do I need a local SEO service?" You could even be asking "how does SEO make my website more effective?" or "what is the right amount to pay for SEO services in Tampa?"
At Assorted Design, we are here to help you answer these questions. In this article, you can learn about SEO, why it is so important for a robust digital approach and what a Tampa SEO company like ours typically offers with its SEO packages. Please consider this a crash course in SEO and what it can do for your website! If you would rather speak with one of our SEO experts one on one, you can contact us at 800-975-6577.
What is SEO?
SEO is an abbreviation used for "search engine optimization." To put it in simple terms, SEO is any kind of action taken to improve the performance of your website's performance in organic web search results. The ultimate goal of SEO is to get a website to rank on the first page in search engines like Google.
More and more business entities are selling on the web each day, and it is getting more difficult for everyone to compete. SEO emerged as a way to tell Google which websites deserve the attention of people on the web. Without the addition of an SEO plan, it is possible for a search engine to rank websites that no one uses in the top spot of a search result.
SEO is Composed of:
Keyword/keyphrase optimization
On-site link building
Content creation
Clean HTML coding
Ease of navigation.
SEO is composed of numerous smaller components, including optimization of keywords and keyphrases, building links, content creation and more. The process also involves in-depth research to determine what actions must be taken on a website, and where specifically they need to be taken. We will explore some of these specific SEO services later in this article.
Why would my business require SEO services?
In 2020, almost every business requires web optimization for improved search engine ranking. But if you are reading this article, you want to know why you need help with search engine optimization. So we will help you understand!
Think about the method you choose when you are looking for a new vendor to contract with. You likely do research. There might be a call placed to a friend or fellow business owner to ask who they use for the service you are currently seeking. Their recommendations might narrow your list to one or two providers. Then you might research the options online, contact the business, or check online for reviews. Based on all of these criteria, you will then pick the top company to work with.
This process is quite similar to how a search engine decides which websites get to appear on page one of a web search for specific web search terms.
This means that the short answer is that SEO will help send the right signals to search engines like Google, and will help propel your website up the list of results.
What can your Tampa SEO company do?
Keyword Research and Target List Creation
Initial Website Optimization
Search Engine Submission
Improving User Experience
Link Building
Content Writing
Continued Optimization.
Talk to Assorted Design about SEO
You most likely came to this article asking "why do we need to implement SEO?" We hope this helped to make you comfortable with the topic, and why you need SEO for your website. We look forward to speaking with you!