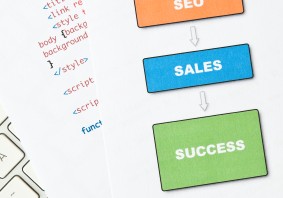 There are three important aspects that define a great authority site: its reputation, the quality of the articles and last but not least, the site's age (the latter aspect is undoubtedly the "key ingredient"). How old is the domain? What is the age of your authority site?
Reputation is another essential factor that can influence the success of a site. Building a reputation for your website is not an easy task, but the most important thing is to abide by the guidlines that are set by Bing, Google and other search engines. Post high-quality content and encourage your visitors to distribute it. On the other hand, if you make use of bad SEO techniques (such as keyword stuffing), the reputation of your website can be seriously affected.
As stated above, the quality of the content is of utmost importance. Viral posts, extensive tutorials and high-quality articles will not only have a positive impact on the reputation of your authority site, but they will also help you attract visitors and raise the visibility of the site.
While you have no control over certain factors (such as the age of the site), you can speed up the reputation building process by obtaining links from other similar websites. However, it is not the quantity of the links but their quality that actually matters. In addition, the links to your site must come only from relevant sites (preferably from the same niche).
Here is what you need to do in order to build an exceptional authority site:
1. Make use of good SEO practices and avoid black hat SEO tactics. All you have to do in order to get a great ranking from Google and other search engines is to obey to their rules.
2. Focus on the content. Do not limit yourself solely to text: search engines love multimedia files: upload images, sounds as well as videos. Most authority sites upload different types of content, since this is not only about website ranking, but also about content diversity.
3. Upload top-notch articles on a constant basis. An authority site needs high-quality, unique content in order to be successful. In addition, the content must be uploaded on a regular basis. If you upload articles frequently, your pages will get indexed faster and you will also keep your visitors interested in the long run.
4. The last tip is to maintain the domain alive for several years. These simple yet effective tips will help you get a popular and reliable authority site.