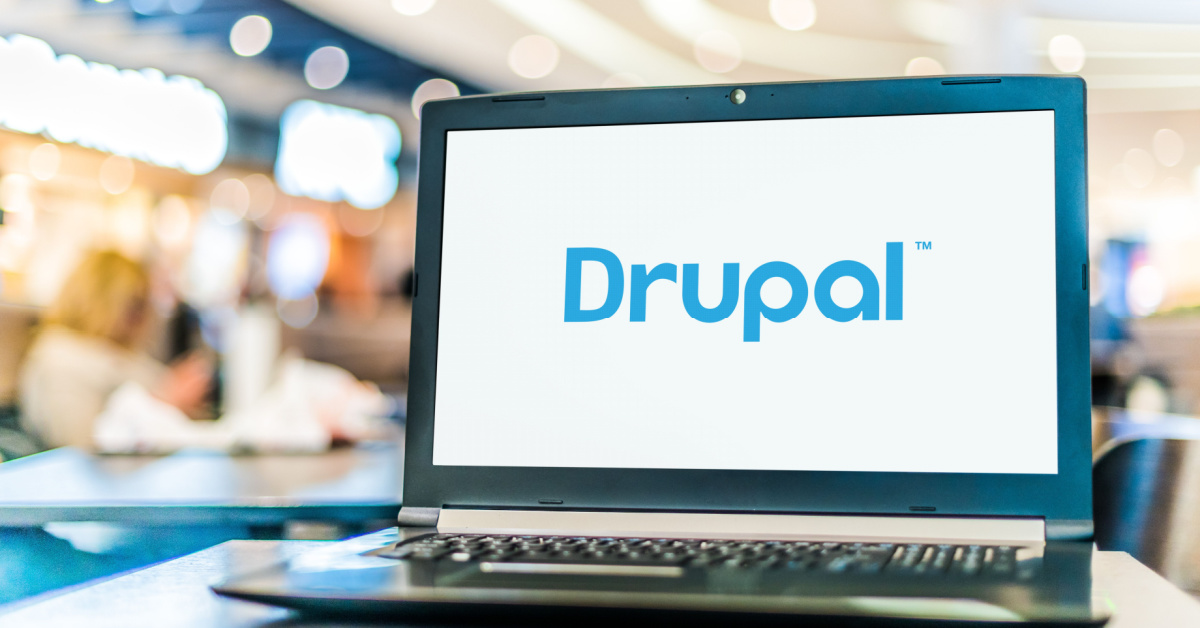 The websites of today are vastly different from the ones you used to scroll 10 years ago. Today, in order to have a larger website that manages a lot of content you are required to use a content management system (CMS). There are a wide variety of options on the market when it comes to selecting the right CMS. The most popular of these however, is Drupal, which manages nearly 70% of the 100 top-ranked higher education websites that rely on Drupal.
Here are five reasons you should consider using Drupal for your next big web project:
It is free to use
There are many factors that go into a good CMS, but the biggest factor is whether it is open source or not. Otherwise known as free to use (no license to purchase or renew) with a large community of developers who are constantly adding to or adjusting the codebase. Drupal is well known and vocal about their solid online groups of over 8,000 individual contributors and 1,200 corporate contributors that are consistently at work to renovate Drupal's security, performance, accessibility, etc. 
Contributors can also create and exchange extensions called modules that will be added to the CMS in order to expand its functionality. There are thousands of modules available on drupal.org. If you're looking for a functionality that is lacking from Drupal, you can likely find a module that can easily be added to fit your needs. In contrast to other popular CMS options, most of these Drupal modules do not require expensive upgrade fees in order to unlock additional features. 
Offers powerful content management features.
Content management can be executed in several ways within Drupal, including establishing workflows for content publishing permissions, file management, establishing content approval, and drag-and-dropping editing. Drupal is known for its flexible nature when it comes to organizing content editors and their roles on the site. 
For example, you can place your content in various folders like "Draft", "Ready for Review", and "Approved" in order to establish a good content workflow. Content admin can make content live once approved, or schedule automatic publishing for weekly or biweekly updates. 
It is considered one of the most secure open-source systems. 
Drupal's developers and contributors make security a top priority. Their security team is made up of 30 to 40 "bug hunters" from across the world, both volunteer and paid, who hunt for bugs hiding within the main code and contributed modules. Additionally, all modules that are submitted are heavily reviewed and approved by their maintainers. The community can also report Errors and security leaks, ensuring security levels. The Drupal community also has a dedicated release schedule for their security updates, so site administrators know exactly when to expect security updates. 
Drupal site administrators maintain complete control over user access when it comes to content management, as well as various other levels of access. Administrators control the ability to create several user roles and will designate the editing and viewing access.
It is easily maintained. 
Organizations with several holdings such as departments, sister companies, etc, can benefit from using Drupal due to its multi-site capabilities. Under this multi-site configuration, you can build several sites using different themes and layouts using a shared codebase and content management dashboard. This makes content management easier to maintain and simplifies this maintenance using one update for all sub-sites simultaneously. 
Offers multilingual capabilities. 
A massive benefit to organizations that are interested in attracting individuals from across the globe is Drupal's built-in multilingual function. Using guidance from the internationalization module, Drupal allows a swift set-up for a website that can be read in various languages. The default site language can be selected by the browser or can be changed manually by the user in the language dropdown. 
Are You Considering Drupal for Your Next Project?
Drupal provides several opportunities for organizations who are looking to create an easily-managed internet presence while maintaining their security on the storefront. However with any tool comes its challenges. This includes:
High server costs: Drupal uses a lot of server space, so hosting can get expensive.

A steep learning curve: There is a lot of documentation to read and a lot to learn about Drupal, which can be intimidating to newcomers.

An advanced admin interface: developers developed Drupal for developers, so the admin interface isn't always intuitive to content editors and non-developers.
If you are interested in using Drupal for your website, but you aren't sure how to begin or need advice for this journey, contact us today! We are ready and eager to assist you in whatever you may need as you begin your next web project.