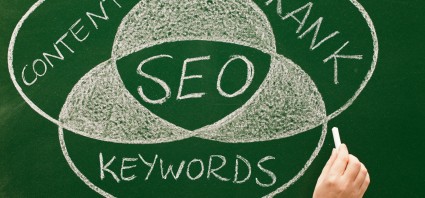 In recent months there has been a lot of focus on SEO tactics, considering all the changes that Google has made to its search engine ranking criteria. With all the changes, SEO firms and companies might be wondering what these changes mean and what they should be concentrating on the most. More now than ever people are wondering what makes good SEO and which practices should be put above all others.
Well, looking at the new algorithms, here are the top 5 basic SEO tips. If you follow these rules you will do very well in your SEO efforts.
1) Increase your Social Sharing
Google has put more emphasis on social sharing and social media, and increasing your social share is one of the new responsibilities that SEO companies have to look at. If you want to compete with other similar websites, you have to increase your social share and make this a new rule that you follow.
2) Build an Authority Site
A website that is reputable, has been around for a while, and that has exceptional content appealing to the majority of people, you will have created an authority website that ranks well on Google.
3) Authority Link Building
Link building should not be excluded from your SEO tactics, and while any inbound links are great to have, it is really the quality of your links that will make your SEO efforts shine. Links from authority websites are the best ones to have.
4) Ease of Navigation
Make sure that your website is easy to navigate and that your visitors are able to get the most out of it at all times. Improving your website's functionality and user quality is important for Google and if your site is not designed well, is slow to load and has high bounce rates this will not live up to Google's user satisfaction codes.
5) Long Term SEO
The main rule of SEO is to implement the tactics to make them long term. Even though there are many new SEO methods that you should include in the marketing of your website, there are a few tried and tested techniques that you should stick by such as the ones mentioned above.