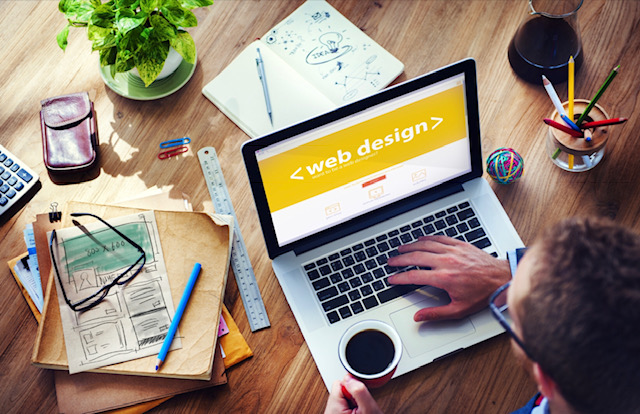 In today's hyperconnected society, a business website has only a few seconds to make an impression on a consumer that is compelling enough to make a sale. The way that businesses are expected to have an online presence now further reinforces these 5 important factors in web design and what defines successful web design in the digital age.
Your target audience matters- If you want to reap the maximum benefits of web design, you should know your target audience and design with their interests in mind. You should cater to the needs of your target audience because their time spent on the website generates sales.
A good website builds credibility- It is needless to say that a website is a great marketing tool, more cost effective than brick and mortar marketing. Through SEO and SEM practices, you can market your website and achievable quantifiable results. A well-executed website that is simple to read and has accessible information will build credibility for the business. It serves as branding tool, that increases the brand awareness and accessibility of the business.
Experience it from the visitor's perspective- A good website is one that makes information easy and accessible to find for the visitor. Professional web design ensures that the website is a consistent and enjoyable experience for the visitor. Furthermore, the website should be accessible to visitors on different devices and operating platforms. Research shows that 56% of visitors access websites from mobile devices, which hurts the bounce rate and conversion rate for the website that is not mobile-friendly.
Content is important- A good website is clear and concise to read, it states the nature of the business and product information in the opening few pages. Web design does include content as an essential part in what makes a good website. Bad practices such as overstuffing keywords or messy text walls ruins the quality of the content. An excellent idea is to feature consistent content that is relevant and well-written. Much like with the website design features, quality content will keep the attention of the audience and keep them coming back to the website.
Website design is an investment- A well designed website is a tool for the business that lasts a lifetime. As long as the website is responsive and accessible to the customers, it will generate marketing and brand awareness for the business. Some stores are completely virtual with the website serving as a store front. The more technologically savvy and user-friendly the website is the better the chances for growing your business.
Web design is a important feature, a brand symbol, and a business tool necessary in today's technologically advanced culture for businesses. A business that knows and follows important factors for web design such as great content, visibility, and accessibility will dominate the online marketplace. Therefore, consider good web design as an investment in the growth of your business and contact Assorted Design today.